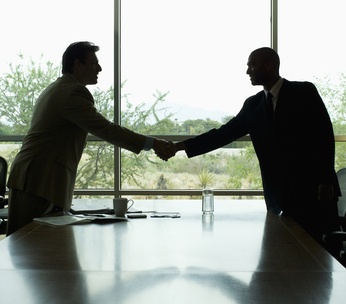 If you're getting ready to find a CFO Service for your organization you probably realize that utilizing these services can be an important strategy for any successful business. Paying for the types of invaluable services they can as well a making sure that everything is handled correctly can save the organization money over the long term.
But how do you find a CFO Service that you can trust to handle such important and often delicate information? This is not a decision that should be rushed – here are the crucial steps that should be taken before hiring a CFO Service.
Ask for referrals
A referral from a trusted person within a similar organization can be one of the best ways to find a CFO Service that you can create a long term relationship with. The firm should be able to bring industry best practices into your business.
Meeting your specific needs
What are the critical roles that you would like played by a CFO Service? Do you need a service that can perform staff evaluations as well as training and mentoring? Some of the areas of expertise that should be required include:
Reviewing accounting and finance procedures
Reviewing accounting books and records as well as financial reports
Developing and installing accounting policies and procedures
Development financial reporting methods or reviewing those currently in place
Come up with a list of your organization's specific needs before seeking out the right CFO Service for the business.
How to narrow the options
Once you have determined your needs and have a list of potential candidates, you'll need to narrow your choices by scheduling in-depth meetings to compare qualifications and services offered. One of the most important questions to ask is what makes their service better than the rest? What can they do for you that others cannot? Of course, you'll also want to find out the fees that will be charged and how those fees will be calculated.
After these meetings you will probably have thinned your list down quite a bit and will need to perform thorough reference checks of those who remain to find out how they've performed in the past for both current and former clients.
While all of this may sound overwhelming, the good news is that GoodAccountants.com is often the ideal solution to find a CFO Service that is the most qualified to meet your needs at no cost or obligation – taking this time consuming task out of your hands and into ours.